Raisefiber established in Nov, 2008, is a leading worldwide manufacturer of fiber optic components with 100 employees and 3000sqm factory. We have passed ISO9001:2015 Quality Management System Certification and ISO14001 Environmental Management System Certification. Regardless of race, region, political system and religious belief, Raisefiber is dedicated to providing high-quality optical fiber communication products and services to customers around the world!
As a global enterprise, Raisefiber is committed to establishing good relationships with customers and local communities, as well as with various countries and regions, and actively assuming social responsibilities. To be a respected enterprise, to be a respected person, Raisefiber is continuing to make efforts.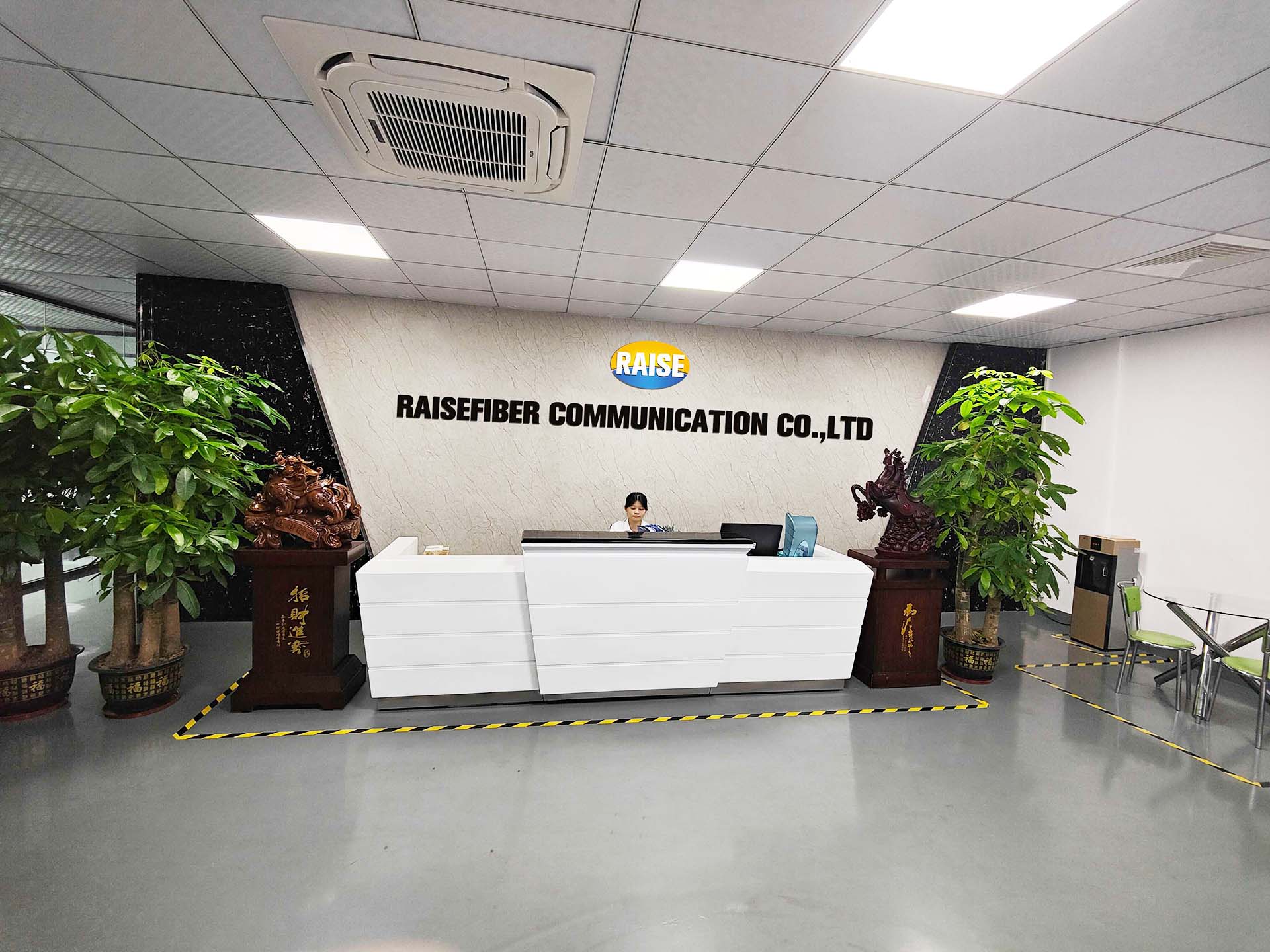 Since the birth of optical fiber communication, optical fiber communication technology and applications have been developing at a high speed. Optical communication products have been upgraded and upgraded, and their products have become more advanced and mature. Optical communication technology is also more and more widely used, involving all aspects of our lives. To meet the increasing demand of users for data transmission.
There are many kinds of optical communication products on the market. The products of different manufacturers are also emerging in an endless stream. The price and quality are uneven.
We hope to bring together the best talents, designs and products of optical communication, and establish Raisefiber brand standards with high quality and cost-effective for optical communication products. Provide our customers with professional, heart-saving one-stop solutions. Better customer service, saving valuable time and budget for customers, so that optical communication technology in the world better popularization and application.
■ Why Choose Us
OUR PROMISE TO YOU
From enquiry through to delivery, you'll receive a consistent professional approach. Everything we do is underpinned by the ISO Quality Standard, which has been integral to Raisefiber for over a decade.
RESPONSIVENESS - 1hr Response Time
We're big on customer service and always try to respond as quickly as we can. Our aim is to get back to you within 1 working hour to discuss your requirements.
TECHNICAL ADVICE - Free Technical Advice
Offering friendly, expert advice from a team of experienced network specialists. We're here to understand your requirements and recommend the best products for you.
DELIVERING ON TIME
Aiming to get products to you in good time to meet your deadlines.